Testigo's projects in Africa have encompassed water, food, livestock, jewellery and adult education. Our model is uniquely designed to offer bespoke opportunities and solutions to the indigenous communities we empower.
The outcomes from our projects include
better water security
poverty alleviation through income generation from the sale of vegetables
new markets for the traditional beaded jewellery that Masai women have been crafting for generations
improved nutrition as the Masai learn to grow their own food for the first time
improved child and maternal health with a more balanced diet
more income to ensure better food security
positive environmental impacts

improving the soil with natural fertilisers
planting vegetables and trees
household agriculture protects land from overgrazing of livestock
alternative income sources move women away from creating charcoal and collecting and selling firewood

rural chicken breeding providing a new source of income and access to new markets
new and improved Swahili and English language skills through Testigo's adult village schools
improved school attendance and concentration from increased family income and a better diet
multi-generational skills training by training school children and adults
greens (often for the first time) from Testigo's school gardens for students lunches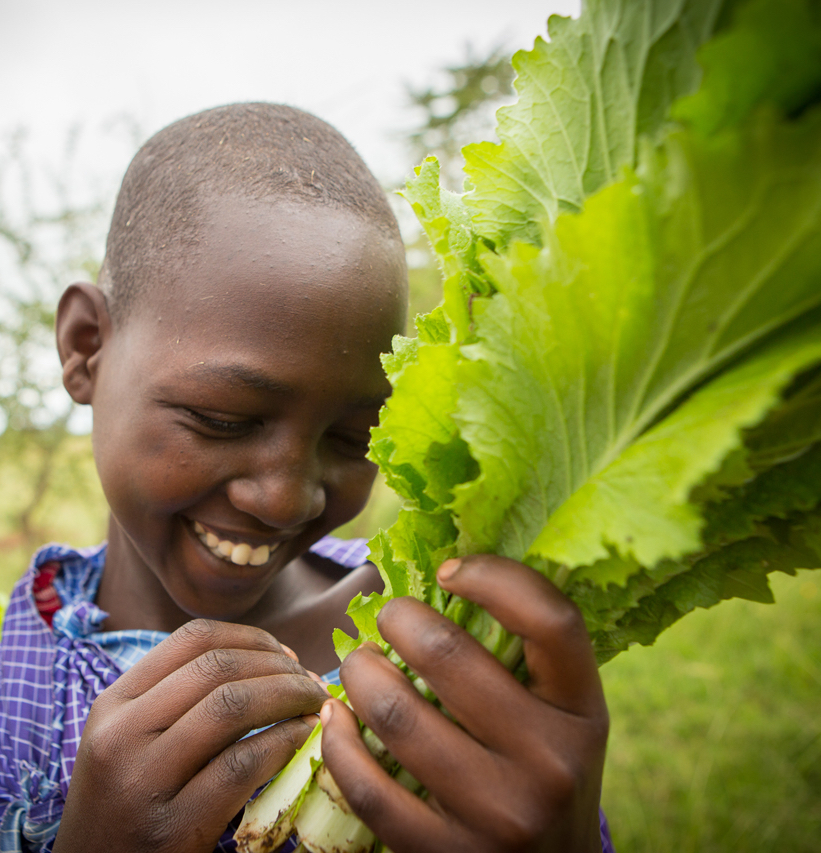 ---
Permaculture
So far we have trained over 700 Masai in 37 subvillages, and 584 students in primary and secondary schools, in the Arusha region of Tanzania
Our training has so far extended to two primary schools and two secondary schools, where students are learning invaluable skills that are enabling them to not only provide for themselves nutritionally, but also to become leaders and trainers, up-training their parents and other members of their wider communities.
Our project is providing indigenous communities with new farming skills, increasing affordable access to fresh food, decreasing the proportion of family budgets spent on fresh food, improving nutrition and providing earned income and savings for families from the sale of surplus food.
Our impact reaches well beyond direct beneficiaries. Our pilot project demonstrated that training 100 women in sustainable food production during one growing season benefits 1,250 women, men and children.
The stats from our pilot project speak for themselves, of all the participants
90% planted vegetables
85% harvested and ate their homegrown produce, 57% sold it
80% prepared a total of 186 double dug garden beds
27% constructed keyhole gardens
23% constructed sack gardens
4 were trained as assistant trainers
This is way better than we expected. We expected
40% of participants to eat and sell their own produce
60% of participants to implement their training
These amazing results reflect the participants' enthusiasm in providing food and income for their families and the persistence of the trainers, and these results have been replicated in other villages we've trained.
We are developing leaders
Beneficiaries are becoming champions for the benefits of sustainable food production as a vehicle for social change among the Masai in Tanzania. The SBN 2012 International Indigenous Youth Award was received by Nasha Kaleku Lemoti, an Ukuaji pilot participant, for being an agent for positive change for her drive to train other Masai women to grow their own food.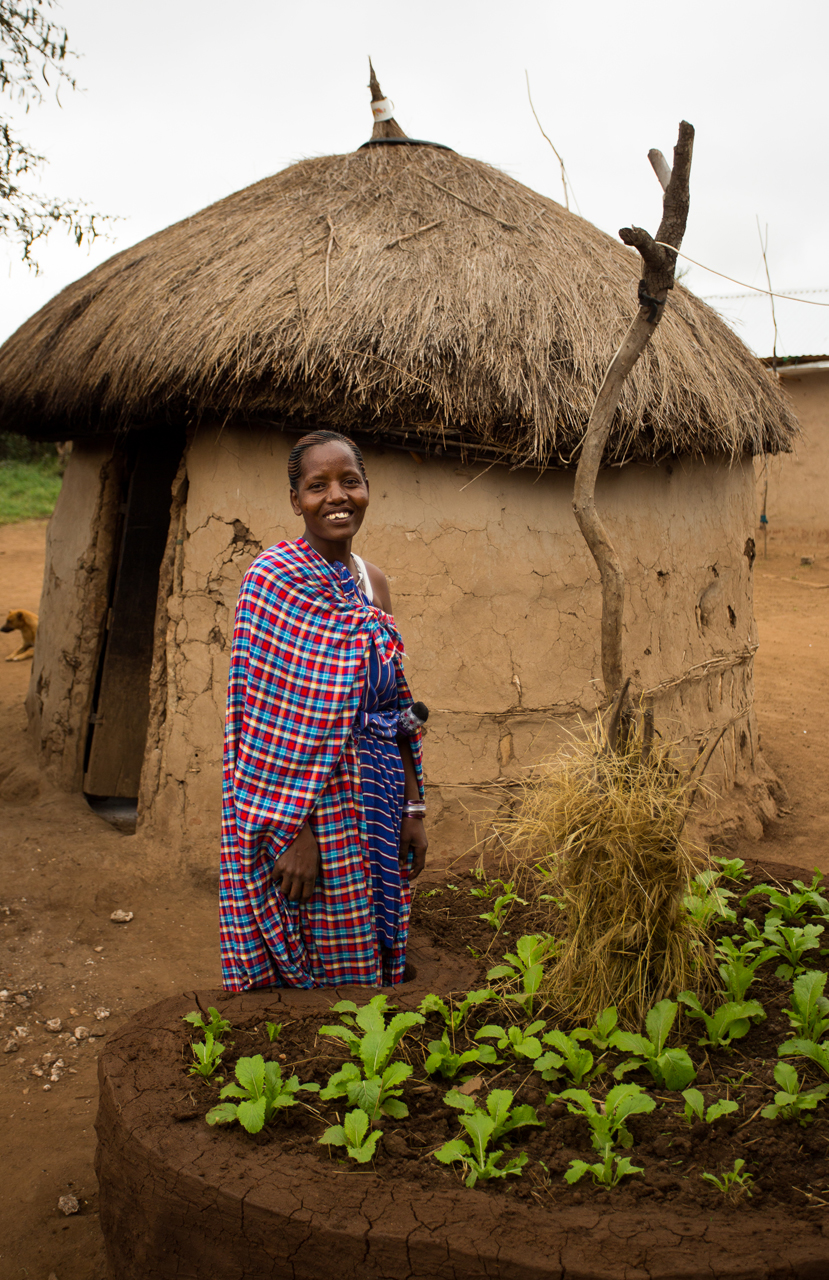 ---
We brought clean water to 12,500 Masai
Life was hard in Oltapesi. Some women and young girls had to walk more than five hours each way to access water. A typical family's liquid intake was often based only on cows and goats milk as water wasn't readily available, and they often used sand to scour and clean cooking utensils with detrimental hygiene implications. There wasn't any water available for washing and villagers were often forced to drink unclean water that was usually reserved for livestock.
The Masai villagers asked for help to create a source of clean drinking water.
Testigo's first project with the Masai successfully provided Oltapesi subvillage (population 4,000) and Longido village (population 12,500) with clean drinking water by utilising an existing bore hole used by Longido secondary school. We laid five kilometres of pipelines and built a 50,000 litre concrete tank. We provided education and training to the villagers on hygiene, water and sanitation.
We successfully addressed gender inequality and sustainability by establishing a management committee of local villagers comprising equal representation of men and women. Masai women are often not given a voice in Masai community affairs. The committee helped to empower women through an active role in the management of their village's water sources. We built committee members' capacity to ensure that the water supply would be well maintained and sustainable in the long term.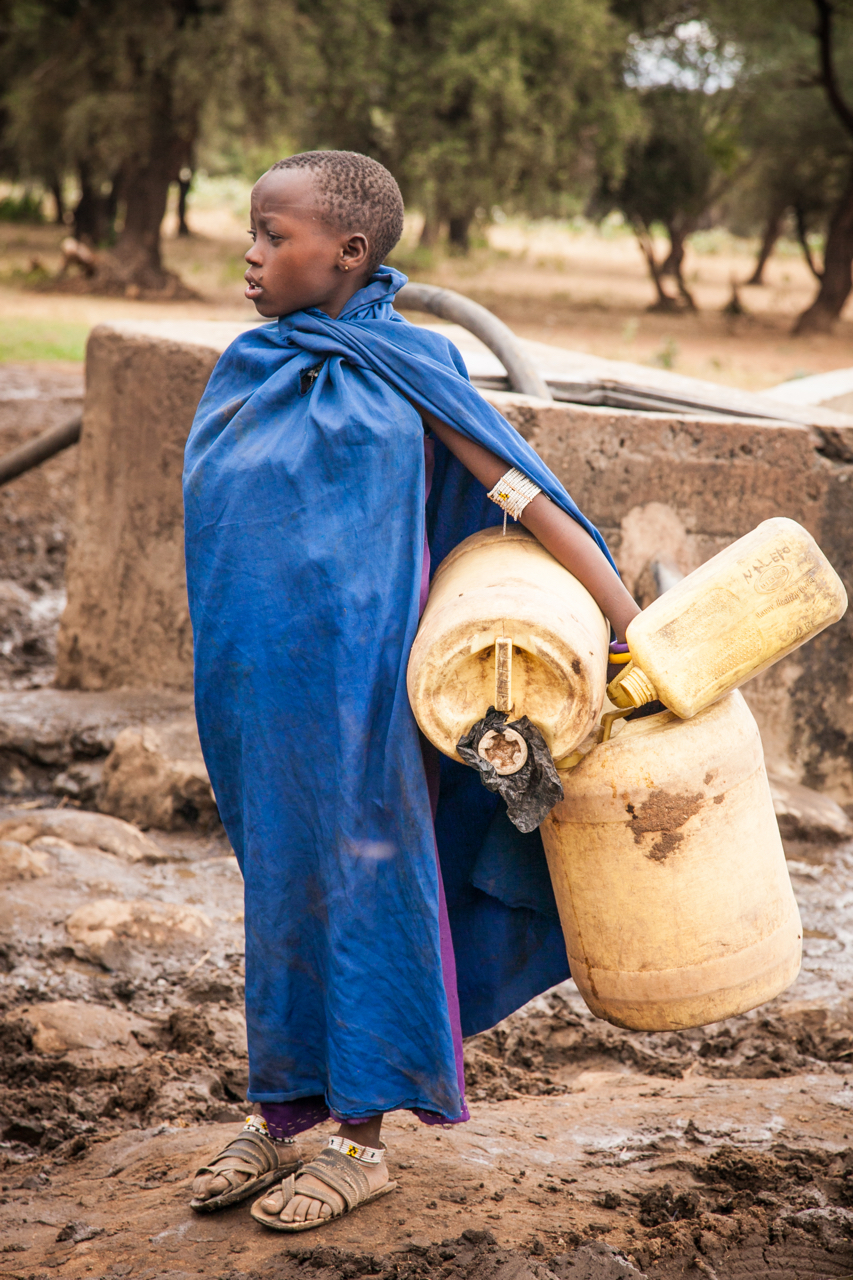 ---